Melee: The Arbitrator's Compendium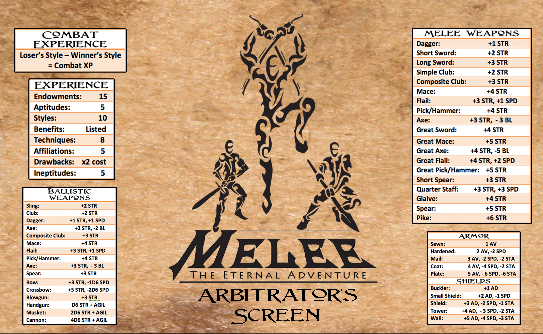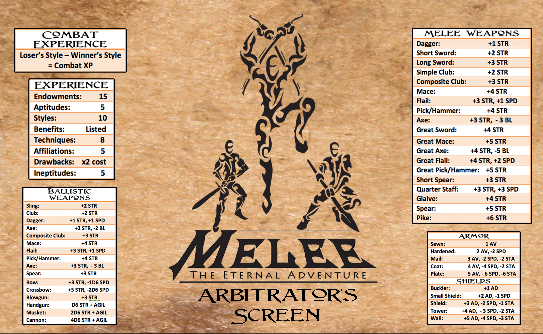 Melee: The Arbitrator's Compendium
Melee: The Arbitrator's Compendium is the game mastering guide that brings all of the basic rules of the Fury System along with advanced rules for more depth in the Eternal Adventure.
Additionally, this book features Faction and Guild secrets including new Jobs and Aptitudes for each Faction and Guild.
The Shade Realm is explored briefly for Arbitrators who wish to include this dark world in their stories.
Also available with the Arbitrator's Screen for quick reference during game play.